David Jang Memorial Award
In loving memory of Dave, his wife Mary created a student award of $1,000.
Donor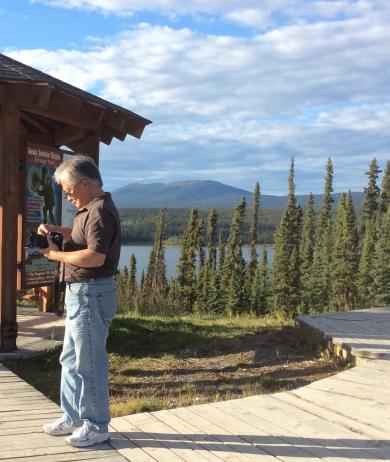 Dave Jang lived his life in Vancouver, BC with a lot of spontaneity and with no regrets. A caring man, he was active in the BC Ataxia Society, Air Cadets, various support groups, and the Royal Canadian Legion. He loved outings with his family, friends and clan gatherings. A single parent to two sons in his forties, he empathized with people facing personal challenges.
Dave and Mary visited family in the Yukon in the fall of 2017. He had hoped to make more trips to the territory but he passed way suddenly in the summer of 2018.
Eligibility
Be a Canadian citizen or permanent resident
Be registered full-time at Yukon University

The award is open to those on a reduced course load

The recipient is facing/has faced a significant personal challenge and is pursuing education to better their lives and the lives of others. Examples of personal challenges include:

Living with a physical disability
Overcoming life-threatening disease
Facing financial and other challenges as a single parent
Requirements
No application is required for this award. Yukon University faculty and staff will submit nominations by January 31, 2023.