Community of Support Bursary
Dr. Gary Fulcher wishes to make a $1,000 award available to an Indigenous student in Yukon University's Bachelor of Arts in Indigenous Governance program.
Donor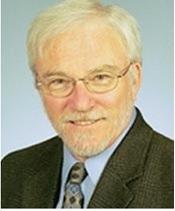 Gary Fulcher moved with his family to the Yukon when he was a teenager and completed most of his secondary education at Whitehorse High School. Even after his family moved "back east" to Ottawa, Gary returned to the North to work at the Stewart Cassiar Asbestos Mine for three summers.
Gary's fondness of the Yukon and the North shines through every time he speaks of the territory, the people he knew there and the adventures he shared with them. He highlights that a notable portion of his Yukon memories came from the respect, care and humour that he enjoyed from his Indigenous classmates and friends even though residential schools were in full operation at that time.
Gary understands first-hand the challenges that Indigenous youth face as they must leave their families, communities and way of life to pursue post-secondary education. He hopes that his award will assist a young Indigenous learner to embark of a journey of higher learning, skill development and commitment to the future.
Eligibility
Be of Indigenous ancestry

Be registered in the first year (have completed less than 30.0 credit hours of post-secondary credit courses) of Yukon University's Bachelor of Arts in Indigenous Governance program

Provide a brief letter (max. 500 words) outlining:

how your strengths, combined with your learnings from the Bachelor of Arts in Indigenous Governance program, will help you be a leader in this field or in your community

Provide a letter of recommendation from a past or current employer, a teacher, an Elder or a member of a community organization that outlines:

your connection to your community and culture

how you have demonstrated your commitment to taking on a leadership role following your studies

Demonstrate financial need
Requirements
Typed letter
A letter of recommendation that must include:

your connection to your community and culture

how you have demonstrated your commitment to taking on a leadership role following your studies