Continuing Studies expands Fall offerings, reaching more people
September 8, 2020
WHITEHORSE, YT—By switching to virtual, online offerings this Fall, the Continuing Studies division at Yukon University has increased the variety of courses available to Yukoners and is able to reach more people than ever before. 
Continuing Studies (CS) encompasses short professional, personal and organizational development courses, workplace certifications, youth Science and Technology programming, social innovation, social justice and first aid training.  
These courses see between 4500 to 5000 students annually—the majority of whom attend in-person classes at one of YukonU's 13 campuses. This number is in addition to the 1200 to 1300 credit program students attending each year. 
When COVID-19 response measures came into effect in March, CS initially suspended offerings, but quickly pivoted to delivering learning via online, self-paced methods and live Zoom sessions. 
"Our vision was always to offer more online and virtual learning opportunities, the pandemic response accelerated this," said Shelagh Rowles, executive director, Continuing Studies.
"The response from businesses, governments and individuals has been positive. Virtual learning removes barriers such as travel costs and time away from work for training and professional development. People are fitting it into their workday alongside other responsibilities," added Rowles.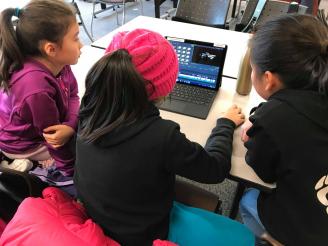 Courses in Project Management, Administrative Justice, Caring/Coping During Crisis and understanding grief courses offered in partnership with Hospice Yukon will all be delivered via Zoom or similar online learning platforms for the first time this Fall and Winter.
Workplace certifications, Water and Waste Water Operator, First Aid and youth after-school programming still involve in-person, hands-on training.  
Those courses have reduced class sizes and enhanced health and safety protocols in place, following guidelines set by the Yukon Chief Medical Officer of Health. Hundreds of people have taken blended online/in-person First Aid training since classes resumed in May. Three hundred and seventy-six children and youth aged 5 to 15 have participated in Summer Kids Camps this year at Ayamdigut campus.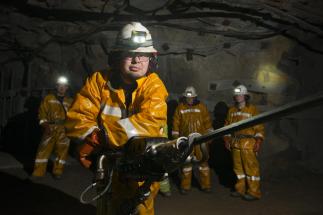 CS instructors are also working with Yukon mining and industrial companies to offer onsite safety certification training that meets industry needs and operates within their COVID-19 response plans. Twenty-four personnel have been certified since March. 
A new, printed Fall 2020 course guide is available this month. Course offerings can be found at YukonU.ca/continuing-studies/. The website is currently being updated to reflect the shift from in-person to online courses. 
Continuing Studies offers flexible learning opportunities that help Yukoners continue their education, upgrade skills or discover something entirely new. Continuing Studies includes, Campuses in the communities, Innovation and Entrepreneurship, Northern Institute of Social Justice, Centre for Northern Innovation in Mining, contract training, First Aid, Industrial Safety and Training, Environmental Monitoring, Earth Sciences and Yukon Water and Wastewater Operator.
For more information, please contact