Kids camps at YukonU approved to go ahead; Many already full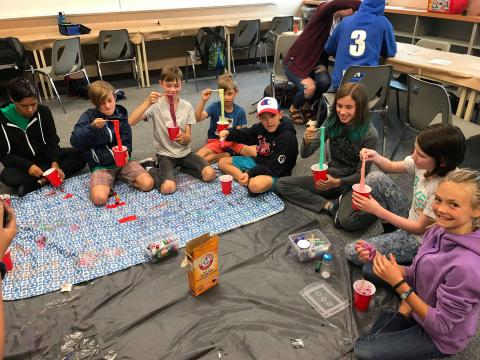 June 8, 2020
WHITEHORSE, YT—Summer camps for children and youth aged 6-14 at Yukon University were  approved to operate with limited capacity by the Yukon Chief Medical Officer of Health (CMOH) last Thursday. Registration reopened Friday at noon and, as of this morning, many camps are already full.
The camps currently remain operating under the title YC Kids Camps. They focus on providing age-appropriate, hands-on activities in the areas of Science, Technology, Engineering, Math (STEM) and Trades, which encourages participants to explore their sense of wonder. Camps will run from June 15 to August 14.
All camps will take place at Ayamdigut campus in Whitehorse and camp staff have implemented numerous measures to ensure the health and safety of themselves, participants and their families: 
Group sizes will be limited to 10 — eight participants and two facilitators. 

There will be no larger, mixed group activities. Each camp group will have a designated indoor and outdoor space and washroom facility for their use only 

Camp groups will not share class materials and any re-used materials will be disinfected prior to use by another camp. 

Activities for each group will support physical distancing however, given participant ages, staff would like parents to be aware that physical distancing will not be rigorously enforced within each group. 

Extended care before and after camps each day will not be available.  
Campers will not be allowed to attend camp if they are presenting any flu like symptoms — parents must sign a COVID Screening Agreement in advance of camp as well as be present for the active symptom screening of their child(ren) at drop off.  

Given the unprecedented circumstances and need to maintain strict health and safety measures, if exhibiting any symptoms of illness, registered participants may withdraw up to one business day before the camp begins and receive a full refund.  
Information on camp themes, registration and wait lists can be found on the YC Kids' Camps page at YukonU.ca.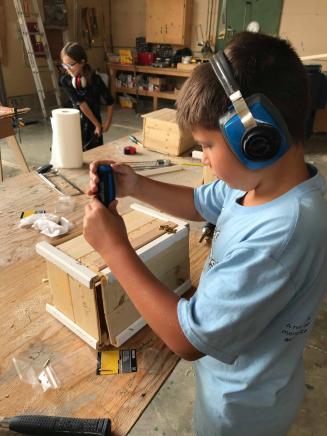 Registration for 2020 camps initially opened in March and then closed due to COVID-19 response measures. Before reopening registration last Friday, camp staff prioritized those campers who were registered in March and then made remaining spaces available.
"Our summer camps are extremely popular. Each year children and youth return to dive deeper into their exploration of STEM and trades. We are pleased to offer what we can under the current measures and thank the Yukon Chief Medical Officer of Health and his team for their guidance," said Anya Zimmerman, coordinator, Youth STEM Outreach. 
"Given the circumstances, there will be fewer people at Ayamdigut campus overall this summer, so we have more space for camps to spread out and ensure appropriate distance between them. We're hopeful that participants and parents will work proactively with camp staff to maintain the necessary health and safety measures in place to protect all of us," added Zimmerman. 
One of the biggest impacts of COVID-19 response measures is that, unlike previous years, camp staff will not be travelling throughout the territory to deliver camps in Yukon communities. 
"Due to this, we are instead working with youth programmers within First Nation governments and community recreation departments to support them in incorporating STEM and Trades content in their summer programs – we have prepared activity plans and offered materials and support for staff training," said Cian O'Neill-Kizoff, coordinator, First Nations & Communities Youth STEM Outreach. 
Since pandemic response measures were implemented across Yukon, Youth STEM Outreach staff have used social media to share fun, accessible STEM activities and experiments children and youth can try while at home. Visit the YC Kids page on Facebook or the YC Kids Programs Twitter page to learn more. 
YukonU Youth STEM Outreach is made possible with the generous support of Actua and their national funders.
Yukon University is a flexible post-secondary institution that includes a place and pathway for every learner. Our students let their passions roam while being grounded in education and research relevant to the North. Our resourceful and creative graduates are building a resilient, versatile and ambitious future for all northerners.  
With over 50 degree, diploma, certificate and trades programs, local learners can access opportunities without needing to leave home — those from across Canada and internationally are invited to deepen their understanding of our rapidly changing circumpolar world.   
Our 13 campuses are located on the traditional territories of the 14 Yukon First Nations and we respect and honour Yukon First Nations knowledge, worldviews and educational priorities in every aspect of YukonU. 
For more information, contact: