POSTPONED-Crane Operator (Includes Rigging and Hoisting)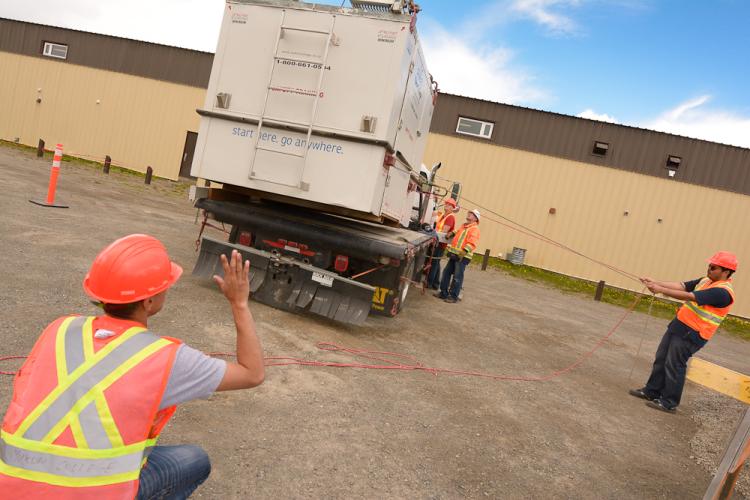 This 24hr course will give you an intensive introduction to heavy lifting and proper safe operational expectations for crane operation, inclusive of the rigging & hoisting component. Learn how to lift with cranes and hoists while exploring different types of slings, their uses and proper storage. Build your understanding of hand signals and various knots, bends and hitches, and regulations for a safe and efficient workplace.
Crane Operators in Yukon are required to carry 'proof of competence' by YWCHSB. The instructor will introduce each participant to the necessary steps to become certified by BC Crane, a recognised Crane Operator certification in Yukon. Crane Operator Certification will be completed once the necessary training hours are logged and a BC Crane certified assessor has passed your practical skills assessment. Steel-toed boots required.
$295 + gst
If you have questions or want to register, please contact the Teslin Campus at 867.390.8800.