May 22, 2020 
 
Dear 2020 Graduating Students,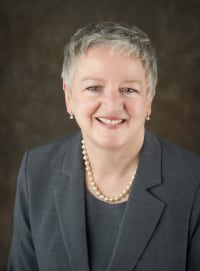 As you know, Yukon University announced the postponement of Convocation which was scheduled for May 8, 2020.  This is in response to the Public Health recommendations from Yukon Government.  It was a very difficult decision, as I know you were all looking forward to celebrating your achievements with family, friends and your instructors. I look forward to convocation every spring, as an opportunity to meet each of our graduates in person. This year is particularly important, because we will be honoring the very first graduates of Yukon University!  I've been anticipating this momentous celebration for years, and the opportunity to introduce Canada's first northern University graduates to the world. We will make it happen. It will just be delayed.  
We are now looking at incorporating 2020 and 2021 graduates into one ceremony in the spring of 2021, whether in person or virtual. You have worked hard and I want you to have the opportunity celebrate convocation with your classmates, faculty and other university staff.
In the meantime, you will be receiving your official transcript and credential in the mail this June.
I want to thank all of you for your adaptability in getting through the semester. And I'd like to thank all of our staff and faculty for their commitment and creativity in ensuring that everyone could complete the winter term.  I am very proud of Yukon University for its resilience and flexibility in meeting what was a daunting challenge and achieving such success.  These are very stressful times and will continue to be for some time to come.  By keeping in touch and supporting each other, we will make it through this difficult time.  Yukon thriving together! 
Please take care of yourselves and each other. We will be in touch.
 
Karen Barnes 
President and Vice Chancellor 
Yukon University