Andrew G. Smith Scholarship for Commitment and Vision
Andrew Smith wishes to make a $500 scholarship available to students in Yukon University's Renewable Resources Management or Northern Science program. 
Thanks to a generous donation, an additional $500 scholarship will be available in the Winter 2023 semester.
Donor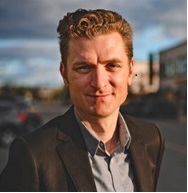 Andrew G. Smith is a 2015 graduate of Yukon College's Renewable Resources Management program. Andrew's time at Yukon College was characterized by a strong determination to succeed, and led to him being recognized as a leader in his cohort. 
Eligibility
Be a Canadian citizen or permanent resident
Be registered as a full-time student (minimum of 9.0 credit hours) in the second year of Yukon University's Renewable Resources Management or Northern Science program
Have earned a GPA of 3.0 or higher in the first 30.0 credit hours of Yukon University courses counting toward completion of the Renewable Resources Management or Northern Science program
Provide a brief letter (max 2 pages) outlining:

What drives them (the reasons why the student chose this program)
What their vision is (the student's plans for the future)
How they will contribute to Yukon (personal strengths and strategies for success)
Requirements
NOTE: Selection will be based upon the applicant's ability to communicate their personal strengths and strategies that motivate them to excel, and their willingness to extend themselves in order to: 
gain mastery of their field of studies 
leverage their education to meet and exceed their future plans