Be inspired by the change YOU can make.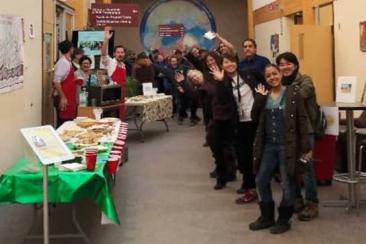 Working at a post-secondary institution means that you make a difference in the life of a student every day.
Staff and faculty already go above and beyond with giving by organizing and participating in food and clothing drives, silent auctions and bake sales.
A monthly donation via the Break a Trail for Northern Potential staff giving program is a dedicated investment that will empower Yukon University students with the equipment, support, skills and knowledge to realize their potential.
The power of community
Take a look at how the power of community can affect change…
You:
$10/pay period x 26 pay periods = $260/year
YukonU together:
$260/year x 100 people (that's 1/3 of perm/term employees) = $26,000 in the first year!
Never doubt that a small group of thoughtful, committed citizens can change the world. Indeed, it is the only thing that ever has.
– Margaret Mead