Be inspired by the change YOU can make.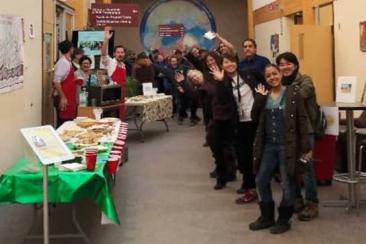 Working at a post-secondary institution means that you make a difference in the life of a student every day.
Staff and faculty already go above and beyond with giving by organizing and participating in food and clothing drives, silent auctions and bake sales.
A donation each pay period is a dedicated investment that will empower YukonU students with the equipment, support and opportunities to realize their potential. Contact Human Resources or Payroll Services to sign up for the Staff Giving program.
The power of community
Take a look at how the power of community can affect change…
You:
$10/pay period x 26 pay periods = $260/year
YukonU together:
$260/year x 100 people (that's 1/3 of perm/term employees) = $26,000 in the first year!