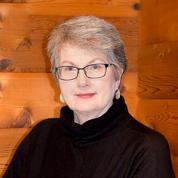 The Yukon University Foundation Board, through the generosity and support of contributors like you, is making the achievement of a rich and diverse northern education, shaped by northerners, a reality.
The Yukon University Foundation, established in 2015, consists of staff, past students and community supporters who see the benefit and value in the existence of a northern-centric university.
Together we are passionate about the Yukon University and advancing its potential. I encourage you to approach any one of us to learn more about the work we are doing and explore how you might continue to support us in these efforts.