Inspire Investment in Northern potential.
The Yukon University Foundation was established in 2015 to act as a bridge between faculty and staff, students and donors, and to support donors in their desire to invest in student success, innovation and impact.
Rod Snow
Chair
Member, 2016
Rod is a long-time Yukoner and retired partner of DLA Piper (formerly Davis & Company) who retired in 2016 after 37 years of practicing law in BC and Yukon. 
He is the only resident lawyer North of 60 to ever be elected as national President of the Canadian Bar Association. In recognition of this and his contribution to the profession, he was appointed Queen's Counsel by the Attorney General of BC in 2012.
Rod has a B.A. and LL.B from Dalhousie University in Halifax and an LL.M. from the University of Washington in Seattle.
Before he retired, Rod was a corporate and commercial lawyer recognized for his expertise in mining, environmental and aboriginal law.
He is currently a member of the board of directors of the Yukon Energy Corporation, Dana Naye Ventures, and Tse Zul Development Corporation and previously was a member of the board of the Vancouver Port Corporation.
Always active in his community, he has served as President of the Asia Pacific Festival Society, the Whitehorse Chamber of Commerce and the Rotary Club of Whitehorse.
Pat Tobler
Vice Chair
Founding Member, 2015
Territories Regional Director, EDI Environmental Dynamics Inc.
Pat is a senior fish biologist in EDI's Whitehorse office, serving as Territories Regional Director and leading a team of over 20 environmental specialists. He has managed many environmental projects including large efforts with private sector, as well as Indigenous, and non-Indigenous government clients in the Yukon and northern BC. He has played a lead role on hundreds of projects involving aquatic science, erosion and sediment control and environmental assessment.
Pat, a long-time Yukoner, is a strong believer in supporting community and is currently serving as Vice Chair of the Yukon University Foundation. He has been a key coordinator and coach for developing and growing female youth hockey opportunities throughout the Yukon.
Wendy Tayler
Past Chair
Founding Member, 2015
President and CEO, Alkan Air
Wendy is a lifelong Yukoner. During her career, she has led several private businesses across the telecommunications, retail, automotive, aviation and hospitality industries. As president and CEO of Alkan Air since 2012, she has guided the company to grow its fleet and services, expand into B.C. and open a flight academy to train a new generation of northern pilots. 
A committed life-long learner and Yukon College alumnus, Wendy completed her education as a Certified Management Accountant in 2006.
Her passion for the health, vitality and success of all Yukoners is expressed through her leadership as chair of the Yukon Imagination Library and Yukon University Foundation boards. She is also a former board member of the Yukon Hospital Foundation and past chair of the Northern Aviation Transportation Association.
 
Allison Rippin Armstrong
Founding Member, 2015
Independent Consultant, Mineral Exploration and Mining
Allison is a biologist and environmental scientist with over 25 years of experience in permitting, regulatory processes and environmental compliance, working with Indigenous organizations, resource companies, regulatory agencies, Indigenous, territorial and federal governments. She served as the Vice President of Sustainability at Kaminak Gold Corp. until it was acquired by Goldcorp in 2016.
Along the way, Allison found that her passion and calling leaned more to the areas of mentorship, advocacy, education and training. She has served on the board of Yukon Women in Mining for the past six years, is a founding member of the Yukon University Foundation Board and has served on NWT and Nunavut Chambers of Mines as well as a number of working groups for the Prospectors & Developers Association of Canada (PDAC). Recently, Allison became Chair of the Board of Tectonic Metals Inc.
 
Shadelle Chambers
Member, 2018
Executive Director, Council of Yukon First Nations
Shadelle is a member of the Champagne and Aishihik First Nations in Yukon. With an MBA in Aboriginal Business and Leadership from Simon Fraser University, Shadelle has dedicated her career to advancing the interests of self-governing First Nations in Yukon. A passionate and dedicated advocate, Shadelle forged her path in governance by working for various self-governing Yukon First Nations, including her home First Nation where she has also served as a Councillor. 
Shadelle is the Executive Director for the Council of Yukon First Nations (CYFN), a non-profit organization dedicated to improving the lives and outcomes of Yukon First Nations people through advocacy and advancement of Yukon First Nations' Final and Self-Government agreements. Shadelle regularly contributes her expertise in the community as a sitting Board Member for many charitable and non-profit organizations including the Yukon First Nations Culture & Tourism Association, the Yukon Hospital Corporation Board of Trustees, and the Yukon University Foundation Board.
Tony Maiorino
Member, 2018
Vice-President and Director, Head
RBC Wealth Management Services
Tony is head of the RBC Wealth Management Services team with Wealth Management Canada. 
This team of over 230 professionals provides legal, tax and financial planning expertise to advisors in RBC Dominion Securities and RBC Phillips, Hager & North Investment Counsel in RBC's Wealth Management Canada segment. The Wealth Management Services team also provides expertise to private bankers, financial planners and investment and retirement planners in the RBC Canadian Banking segment. 
Tony has over 30 years of experience advising high-net-worth clients in Canada. He began his career in Ottawa at Royal Trust and has since worked in most areas of RBC Wealth Management, including Royal Trust, Private Council, Dominion Securities, Wealth Management Insurance and as a branch manager in the RBC Canadian Banking segment. 
Tony is a member of the RBC Wealth Management Canada Operating Committee and the Wealth Management and Insurance Operating Committee. He is a director of RBC Wealth Management Financial Services Inc. and a director of Royal Trust Corporation of Canada and The Royal Trust Company. He also serves as a board member for the Yukon University Foundation. 
Tony lives in Toronto with his wife and three children.
 
Lesley Brown
Member, 2021
President and Vice-Chancellor, Yukon University
Dr. Lesley Brown was most recently provost and vice president, Academic, at Mount Royal University (MRU) in Calgary. In this role, she oversaw all facets of educational programming and research at MRU, which evolved into a university in 2009. Under her leadership, Mount Royal University experienced significant growth in student enrolment, faculty research success, and academic programming, including the establishment of a long-anticipated Bachelor of Social Work program.
Before this, Lesley compiled an exemplary record at the University of Lethbridge, serving as a faculty member and an administrator in a number of roles including vice president Research (interim), associate vice president (Research) and vice provost (Academic).
In addition to being a proven leader, Lesley is an accomplished scholar in the field of Kinesiology, with a research specialization in balance and fall prevention in the elderly and people with Parkinson's disease.
 
Brooke Rudolph
Member, 2021
President, MBS Yukon
Originally from Vancouver, Brooke has a degree from the University of British Columbia, post-graduate certification from OtagoUniversity (NZ), studied business at British Columbia Institute of Technology and upgraded her education at Ryerson's Chang School of Business, as well as the University of Fredericton. She has been working as the Executive Director for the Klondike Placer Miners' Association since 2019 and has since developed and implemented KPMA101, an app-based training and education program made for placer miners, by placer miners.
Brooke is also President of MBS Yukon Inc, which specializes in safety programming, logistics, permitting and project management. Brooke is a National Construction Safety Officer, Industrial Audiometric Technician, instructor at Northern Safety Network Yukon, and has worked as an external safety auditor since 2007.
Erica Bourdon
Member, 2021
Faculty Representative, Yukon University Board of Governors
Erica Bourdon has been an adult educator and coordinator/manager for over 18 years, specializing in English, Business Communications, English for Specific/Academic Purposes. English as a Second Language (ESL) and international and rural community programming. 
Born in British Columbia, she has worked in many locales - Yukon, Ontario, British Columbia, Mexico, Poland and France - with a strong focus on ESL, TESOL Instructor training and adult upgrading. Her experience includes managing and working with the Northern Adult Basic Education Project (NABEP) in collaboration with Canada's Northern Economic Development Agency (CanNor), as well work with the First Nations, Inuit and Métis Essential Skills Inventory Project through the Canadian Career Development Foundation (CCDF), both of which involved program delivery in rural northern communities.
With an MA in TESOL from Trinity Western University, Erica currently co-leads the Student Success Division at Yukon University. This "super unit" focuses on holistic services and efforts toward student retention and exceptional experiences.
Erica embraces the Yukon outdoors, and enthusiastically pursues competitive running and paddling. She enjoys cross-country skiing, swimming, sailing and regular polar dips (plunging into open water exposed on a frozen lake). Erica is also both a Special Olympics Coach and a certified End of Life Doula, helping patients and their families with the end-of-life process and decisions.  
 
David Morrison
Member, 2021
Chair, Yukon University Board of Governors
David Morrison retired as President and CEO of the Yukon Energy Corporation in 2014 after 12 years leading change and growth. His accomplishments included a 15 per cent increase in Yukon Energy's renewable generating capacity and creating a unified grid by tying the Mayo-Dawson line to the Whitehorse-Aishihik-Faro system.
David served as Chief of Staff for Premier Sandy Silver between 2016 and 2019, after serving as Liberal policy chair during the election campaign. He was appointed as Chair of Yukon University's Board of Governors in February 2020.
 
Chris Milner
Member, 2021
Public Representative, Yukon University Board of Governors
Chris Milner was the AVP of Venues for the 2007 Canada Winter Games – a national event brought to Whitehorse through the vision and dedicated efforts of his late father, Peter.  The Canada Games opened the door for a once-in-a-lifetime opportunity to work with the organizing committee for the 2010 Vancouver Olympic and Paralympic Games. He returned to the Yukon to serve as the General Manager for the 2012 Arctic Winter Games. After the games, he was appointed as Recreation Facilities and Services Manager for the City of Whitehorse. 
Chris took over as Chief Executive Officer of Kwanlin Dün First Nation's Chu Níikwän Development Corporation in 2016 where he supported the First Nation in the development of several successful business opportunities, as well as the first market commercial and land residential developments, unlocking the potential of significant economic growth to support of future generations.
Chris joined the Yukon Energy Corporation in 2021 and is currently Vice President, Government Relations. 
He has supported Sport Yukon, the 2020 Arctic Winter Games and the Yukon Hospital Foundation as a volunteer Board member. He is currently supporting the 2027 Canada Winter Games bid committee. He has served on several corporate boards including Kilrich Industries and Eagle Hill Energy Partners.
Chris has a Bachelors degree from the University of Calgary and a Master of Business Administration in Management Consulting from Royal Roads University.
 
Peter Densmore
Peter Densmore founded Ketza Group in 1975 by under the name Densmore Construction. Since that time, the business has since expanded its reach across British Columbia, Alberta, and the North. Ketza's services are varied and have included mining projects, moving the No. 4 Dawson Dredge out of 18 feet of ice, silt and mud, and energy-efficient residential builds tailored to the northern climate. 
Under the direction of Peter Densmore, in 2020, Ketza contributed $50,000 to enhance Roddy's Camp as a part of YukonU's Mental Health and Wellness Strategy to make the Roddy's camp space useable year-round to facilitate outdoor staff, faculty, student, and community wellness programming.  Ketza has, and continues to, employ many graduates of Yukon University's Carpentry program. Yukon University's trades programming and graduates provide a continuous supply of highly skilled personnel to ensure that Ketza has the required skilled labor to advance and complete projects. In addition, in 2021, Ketza committed $250K over ten years to YukonU.
Peter is an active volunteer, and was a key contributor to the construction of the Mt Mac Chalet. He has also served as a member of the Whitehorse Chamber of Commerce and the Yukon Contractors Association.
 
In Memoriam: Joy Waters
Yukon University Foundation Chair 2018-2020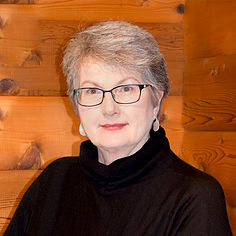 In her short time as Chair of the YukonU Foundation, Joy shared her knowledge of the community and territory, as well as her vision for Yukon University. She passed away after a lengthy battle with cancer on July 27, 2020. Her gentle guidance and deep wisdom will be missed.